05/20/2012
From Project Row Houses to Lanier Middle School to Meadow Wood Elementary- and describing all imaginable neighborhoods in between- Hear Our Houston is proud have focused this Spring on hosting the work of young writers!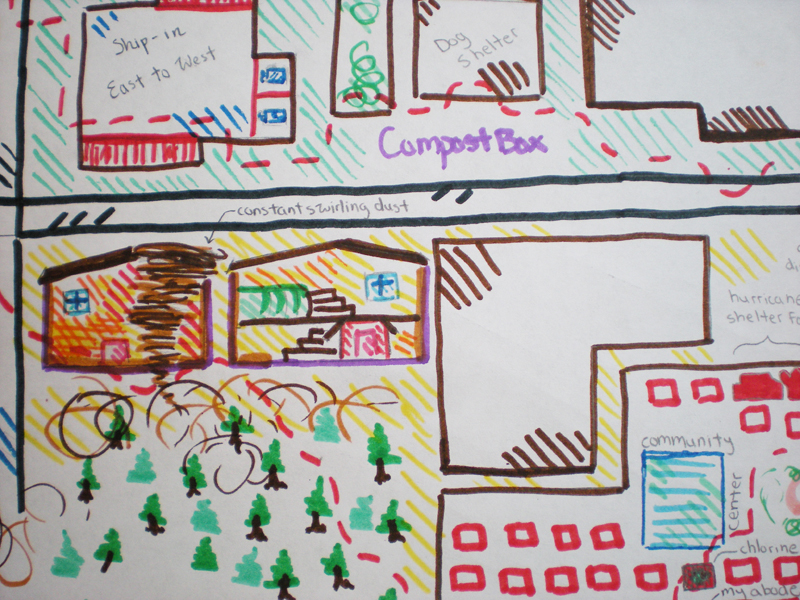 Neighborhood map by Veean
Inprint's workshops at Project Row Houses after school program taught by Ryler Dustin, Bryanda Minix, and Ifeanyichuku Nwosu Okoro II (Res) bring us PRH Grade School Inprint Writing Workshop and PRH Middle School Inprint Writing Workshop.
Writers in the Schools writer in residence Sara Cooper's seventh grade writers bring us Loving the Noise and other Houston Tales, Houses of Herons and other Bayou City Scenes, and From Small and Quiet to Mind-Boggling Wonders.
Writers in the Schools writer in residence Stephanie Hruzek's third grade writers bring us 2012 Time Capsule.
Thank you all for the amazing tours!