01/01/2013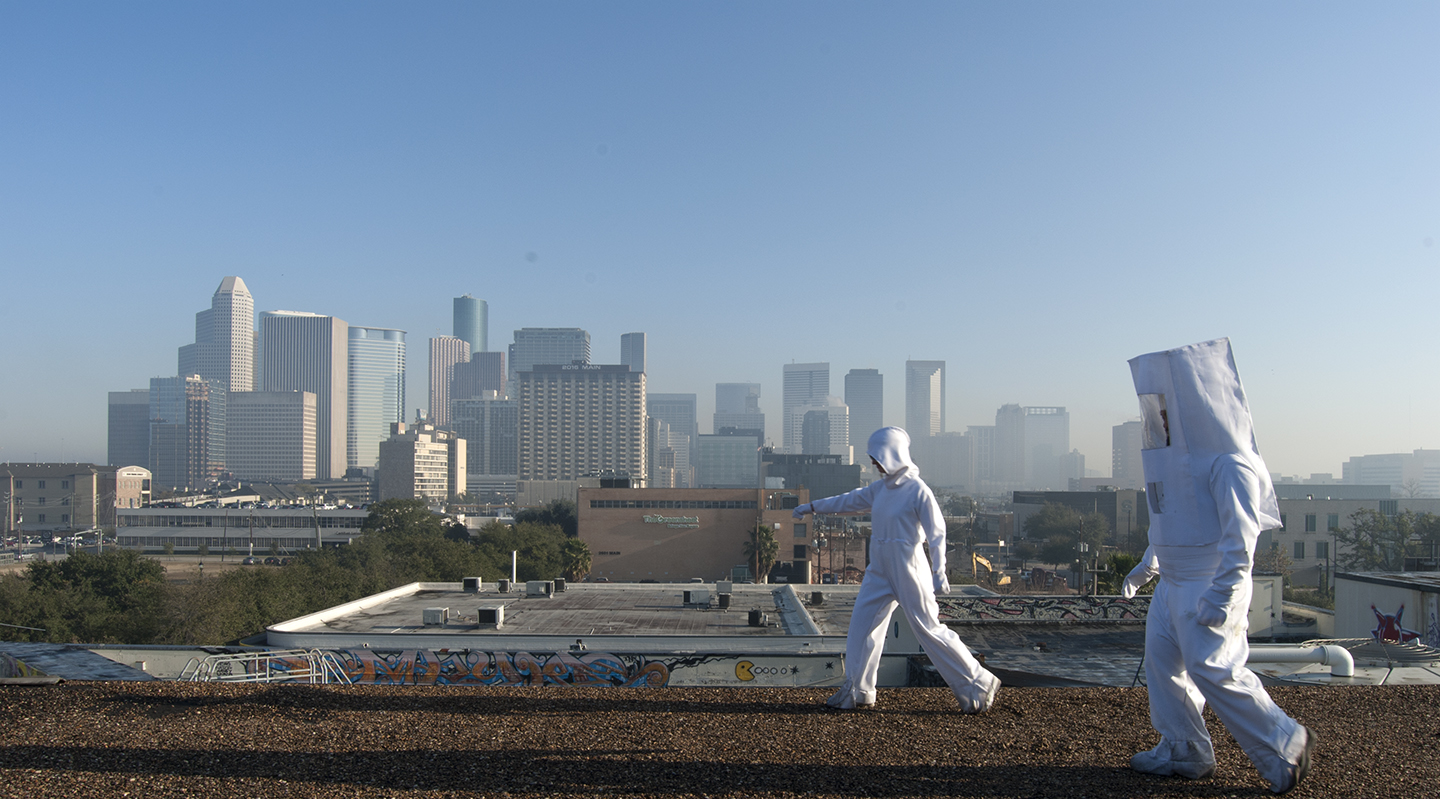 suits by Thuy-Linh Cornett and photo by Lillie Monstrum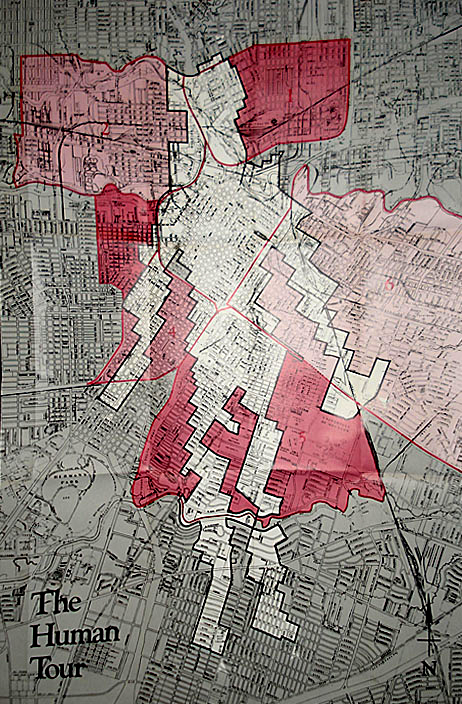 The Human Tour 2013
Carrie Schneider and Alex Tu are walking the route laid out in 1987 in Michael Galbreth's The Human Tour.
Join us for any or all of ten walks variously scheduled from February 10- March 10, 2013 as we complete the entire route.
Our arrival party is 7pm, Sunday, March 10th, 2013 at Natachee's on Main Street. Join us for a parade, video screening, and ceremony to transfer the suits from functional cover to artifacts of our odyssey.


The Human Tour: An Anthropomorphic
Route Through The City of Houston
1987 - , by Michael Galbreth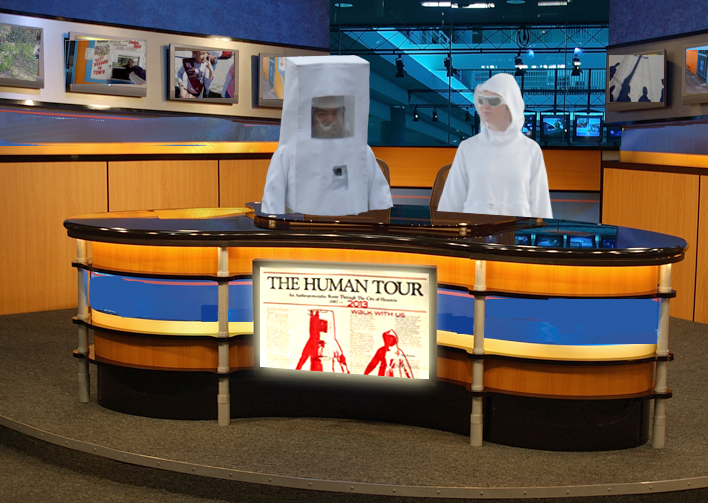 The Human Tour 2013
in the Press
Houston Press
-Meredith Deliso
Offcite
-Edward S. Garza
Glasstire
-Regina Agu
KPFT Living Art
-Michael Woodson (Feb 14)
Walk 1
11 am Sunday, February 10.
3.7 miles. 10 min light rail trip back to start

CARB_LOAD_BRUNCH_LAUNCH

Join us for brunch with Michael Galbreth, originator of The Human Tour in 1987,

11am Natachee's

3622 Main Street


followed by
our official launch
at 12pm


Thanks to all of
our guests and
co-walkers for
making this an
amazing launch!

Walk 2
7am Tuesday, February 12.
4.5 miles. 30 min bus trip back to start

David Collins graced us with his wide and varied experience as a Latin professor,
cab driver, Senatorial candidate, performance artist, MD Anderson Cancer Center
IT support analyst, bird watcher, architecture aficionado,
and spokesperson for co-operative living in Houston:
We couldn't have asked for a better guide!

Walk 3
12 pm Saturday, February 16.
3.5 miles. Loops back to start

Walk 4
7am Monday, February 18.
5.1 miles. Loops back to start.

Walk 5

6am Thursday, February 21
3.9 miles. Loops back to start.

HALF WAY THERE!
thanks to all you fabulous human tourists
who have co-walked your way into our


polyester spacesuit clad hearts

Walk 6
12pm Sunday, February 24.
4.0 miles, 20 min 2 bus trips back to start

Sunday we step to the beat of this playlist created for Walk 6 by DJ, ethnomusicologist, and photographer Flash Gordon Parks




Walk 7
2pm Wednesday, February 27
4.0 miles. 10 min bus trip back to start

Cheryl Beckett's UH design classes / grocery and weapon stores /
book warehouse / ice cream truck / fingers furniture / astroturf

Walk 8
12pm Saturday, March 2
3.8 miles, 30 min bus trip back to start

Walk 9
5pm Tuesday, March 5
4.1 miles. 20 min bus trip back to start

Mid Main Block Party Thursday, March 7, 5-10pm

Walk 10
5pm Sunday, March 10
3.8 miles. 30 min bus & light rail trip back to start


View holly dead end in a larger map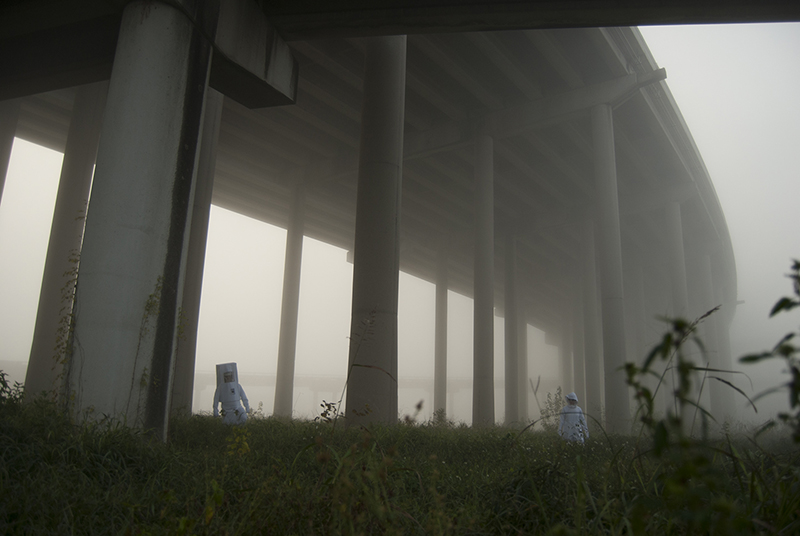 The Human Tour 2013 is funded by Houston Arts Alliance individual artist grant awarded to Carrie Schneider