12/10/2013
Over 60 students in Karie Buss's HCC Northwest English Composition classes have created and swapped tours as a part of their curriculum for two semesters so far. Now you can find a selection of these tours posted in full in the tour library.

Writer and educator Karie Buss and Hear Our Houston founder Carrie Schneider presented at the Houston Community College Celebrating and Serving Houston Faculty Conference 2014.
Karie shared how she uses Hear Our Houston as curriculum to teach personal narrative, interview, and argument essay writing, how the students were asked to walk a mile in each others' shoes, and what their response essays taught us about the project.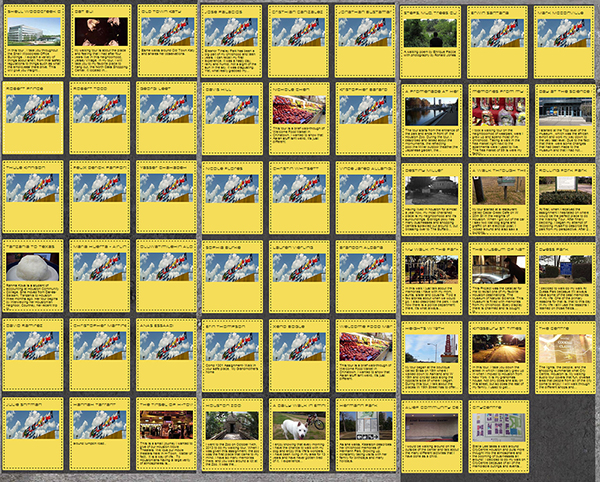 View of private gallery of HCC student tours used interactively throughout two semesters.
Only ones approved by students were posted publicly.